More than just farming
Growing Through The Generations
Harper Farming is a family business based at Woodside Farm, Top Barn in Worcestershire, where we grow combinable crops, vegetables, legumes, and herbs on approximately 1500 acres. We also run a herd of Hereford beef cattle on the lowlands of the River Severn.
The diverse nature of our business supports a lot of jobs for our team, which helps bolster the local economy. With 7 full time staff and up to 70 seasonal workers, we sell approximately 4000 tonnes of vegetables the majority of which are processed through our on-site pack house.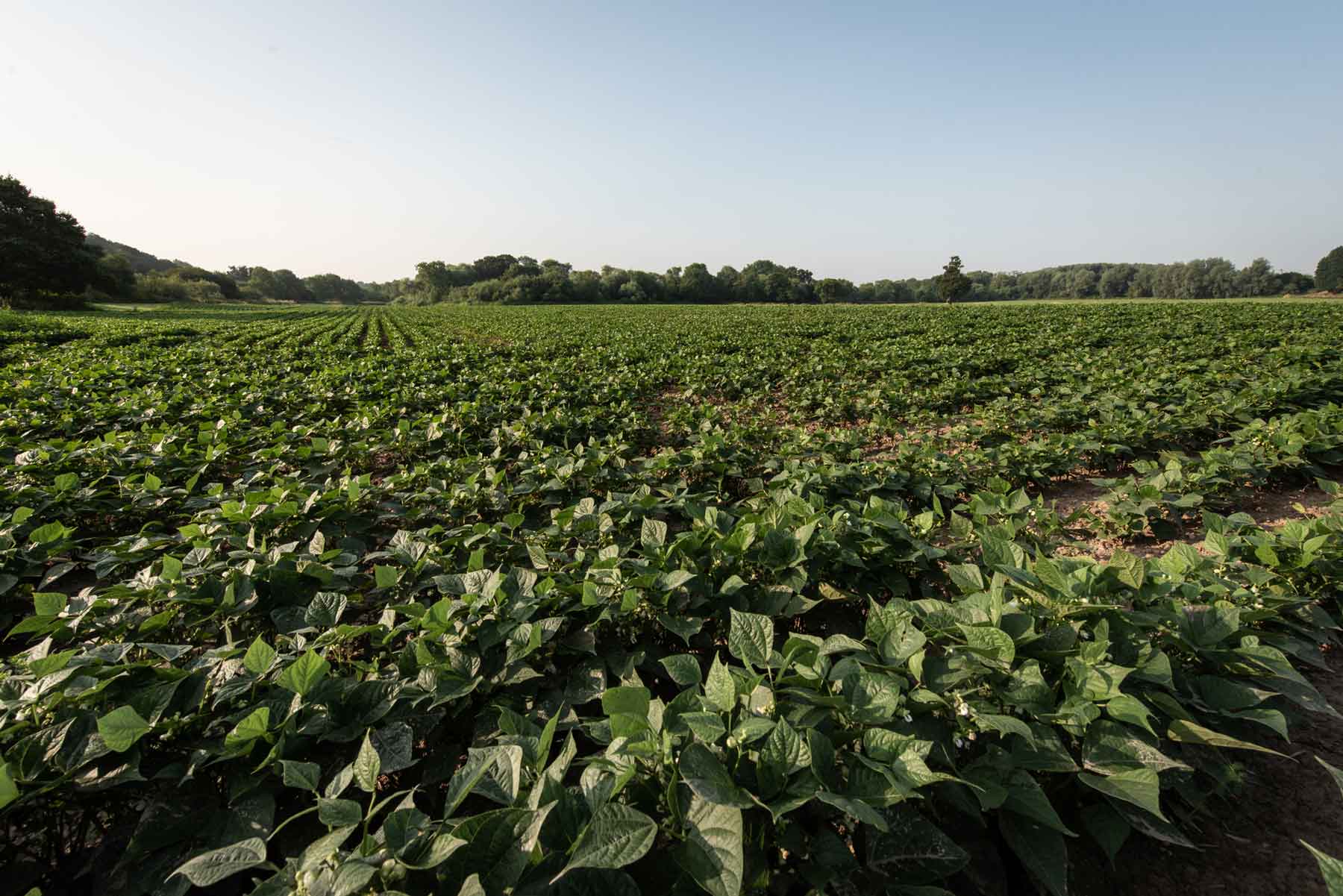 We cover all bases
A wide range of knowledge
John and Alice are the 3rd Generation of Harpers to farm at Top Barn. Much of the pastureland they run their cattle on is re-claimed quarry land that was left scarred following years of gravel and sand extraction prior to their ownership. They like Johns' parents before them, were really involved in the restoration of the land, planting hedges, herb lays and over 30,000 trees. Throughout the farm they have developed several winter water storage reservoirs, for irrigation of specialised crops as well as maintaining the remaining silt ponds. This creates an amazing environment of a wide variety of species of mammals, invertebrates, and fish.  
Learn More
About Us
John studied Agriculture at Newcastle University and always had an interest in the development of new crops. This along with the microclimate of the Severn valley has led to the successful delivery of key vegetables and herbs. Many of the crops need to be harvested, packed and on the shelves of supermarkets and wholesalers within hours of harvest, therefore the development of the on-site pack house in the early days was really important, meaning that the freshest British produce is delivered to kitchen tables.